"The property market has been one of the strongest I have seen in my 17 years as an agent," says John Sullivan. As manager of the sales team at Collinson Hall, he admits that 2021 has been an "incredible year."
Our lettings valuation manager Daniela Buondonna has experienced similar growth with regard to the St Albans rental market. She says: "The lettings market is buoyant right now," adding: "application levels are higher than we have seen in a long time."
During the past 12 months, St Albans house prices have increased by 6.9 per cent, and we have seen significant increases in local rental values.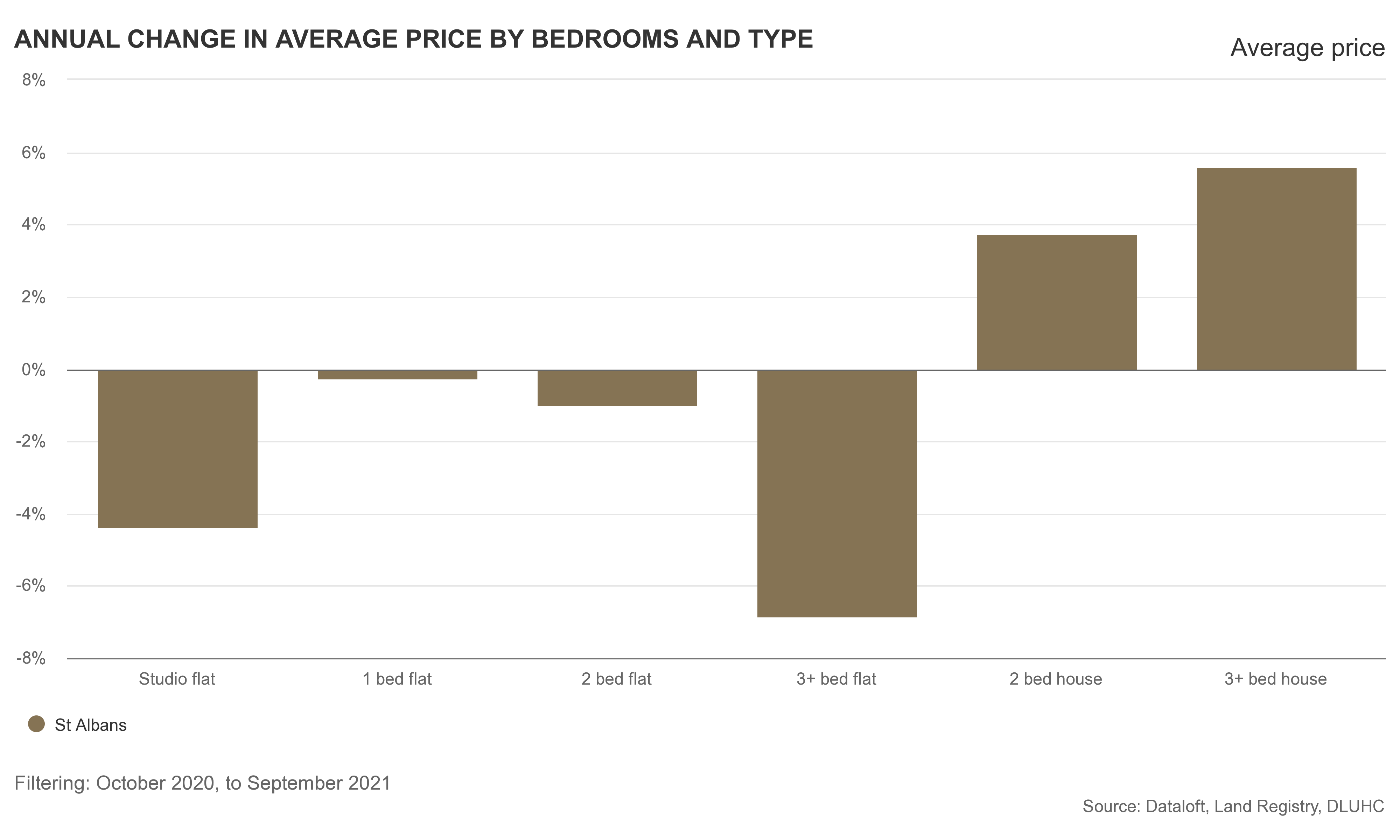 Houses, in particular, have seen strong rises, with 10 per cent rental growth for terrace houses and 12.21 per cent increases for semi-detached properties.
What's happening with property sales?
When the first lockdown was imposed in March 2020, the property industry was unable to operate for three months. Subsequently rules were changed to allow viewings to take place under strict anti-virus protocols.
Since that time estate agents have risen to the challenge, keeping careful a balance between safety concerns and clients' needs.
John says: "As an industry, we are trying to co-exist with Covid-19, with frequent use of facemasks and hand gels and valuations being moved frequently because of Covid infection."
One of the more unexpected effects of the Covid-19 pandemic, however, was a surge in demand for sales and lettings.
In the spring of 2020 no one could have imagined that the pandemic would effectively turbo charge home sales, eventually pushing up the average house price in St Albans by almost seven per cent.
There were two main drivers behind this unanticipated boom. In order to revive flagging property sales, the government introduced a temporary Stamp Duty Holiday, which offered tax discounts of up to £15,000.
At the same time, homeowners' needs changed, as successive lockdowns created a desire for larger properties with home offices and gardens.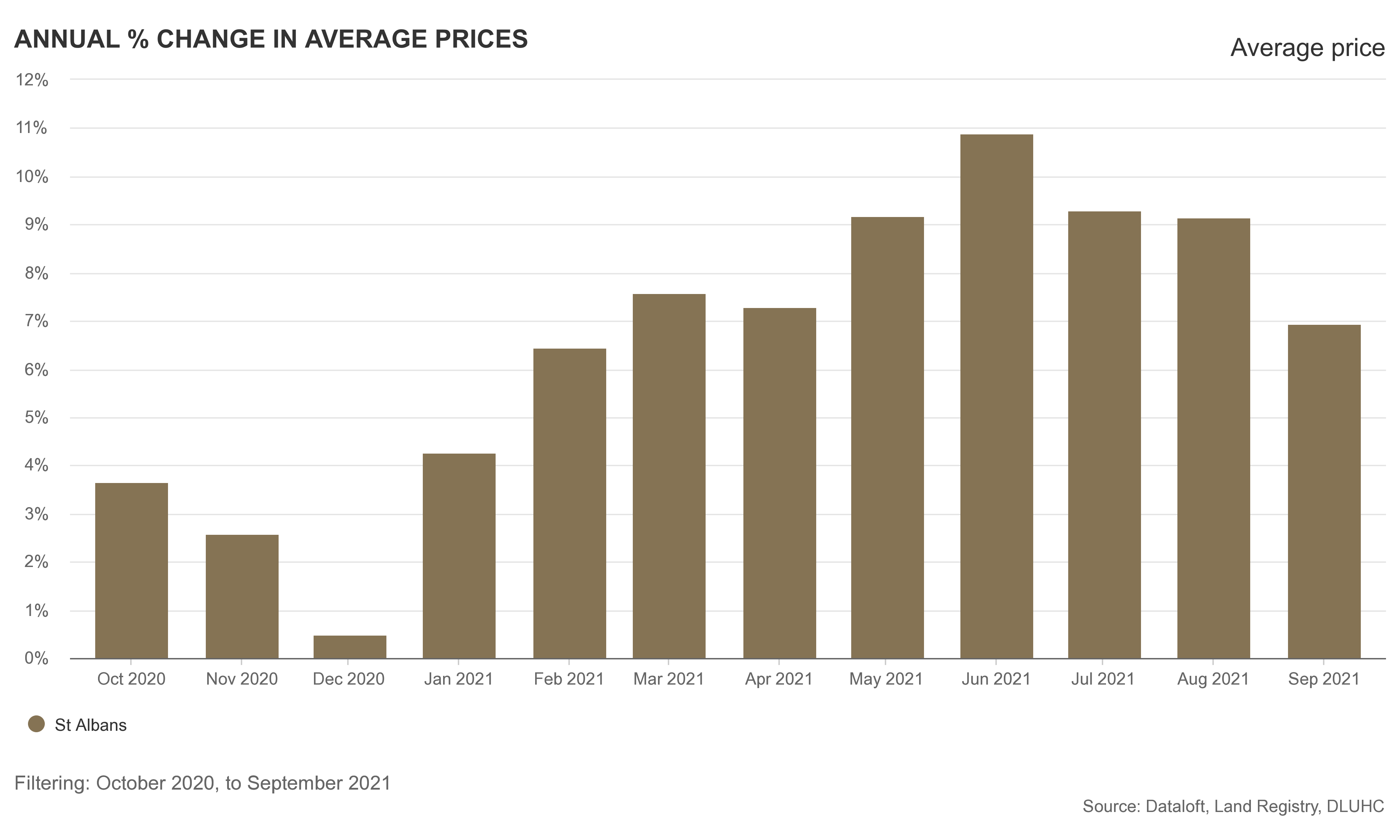 As a result, sales volumes for the year to date are 16 per cent higher than the five-year average, and demand for homes remains strong. Applicant registration is currently at an all-time high and many of the properties coming to market are achieving in excess of their asking price.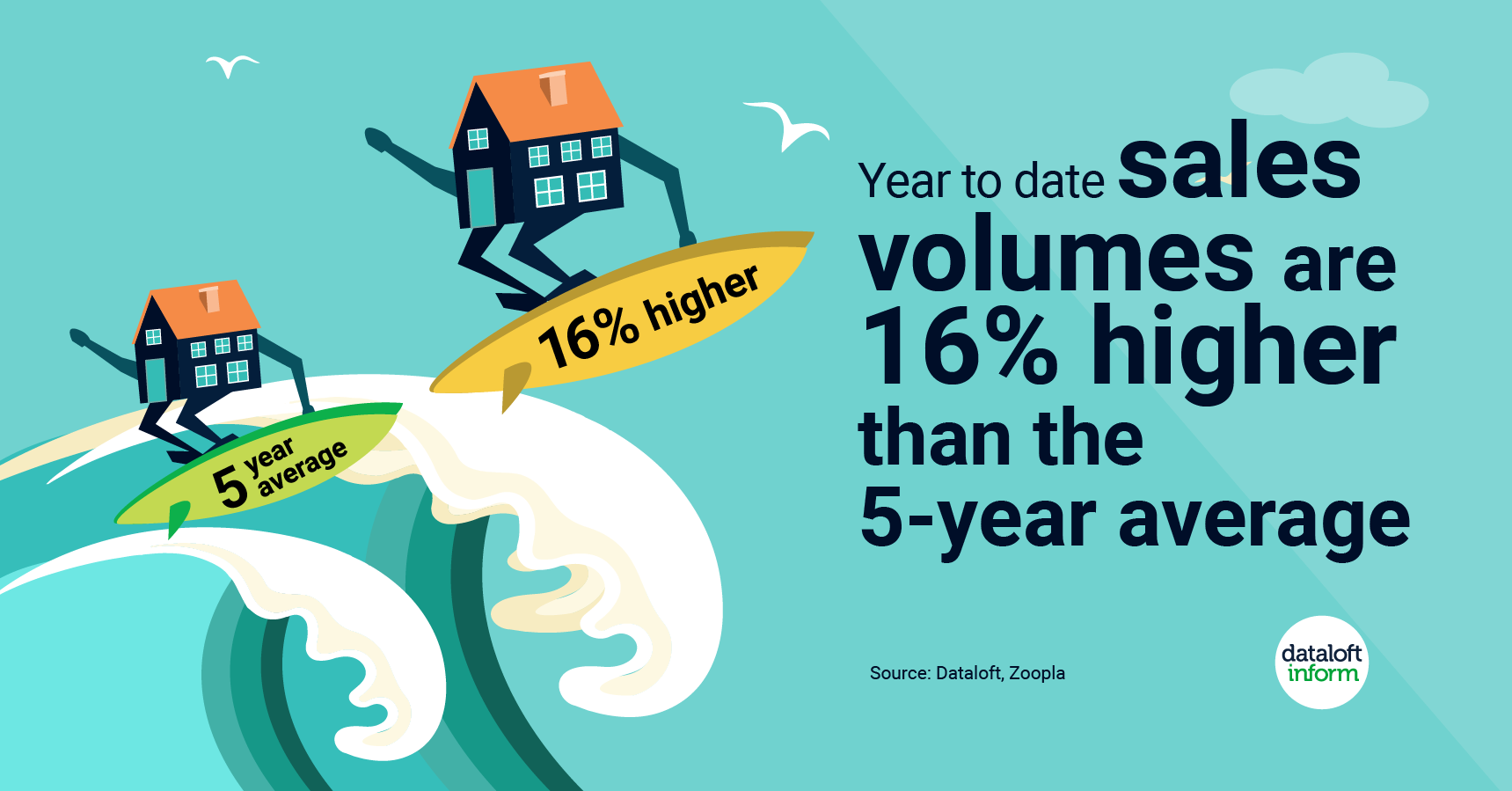 John Sullivan explains that efforts to close property deals before the Stamp Duty Holiday ended has left "a gaping hole" in the market, as there are now fewer properties available. He adds: "Demand is outstripping supply of good quality homes by a country mile."
John's message to sellers is: "If you want to secure a strong selling price and put yourself in the best possible position to buy your next home, please get in touch without delay." John will be happy to provide a free house valuation with no obligation.
What's the latest on St Albans lettings?
Daniela Buondonna says that rental properties are currently being snapped up within two or three days, and they are often let after the applicant has only seen a video tour of the property. She reflects that even as referencing is going through on a let property "we still get several phone calls from other applicants who are disappointed that they missed out."
Daniela has noticed a developing trend to "try before you buy". Home movers with families are signing up for rental properties to experience what life is like in a particular area before deciding to live there permanently.
She says: "The highest demand is for houses with gardens in a good location between the town centre and the mainline station, as well as great schooling."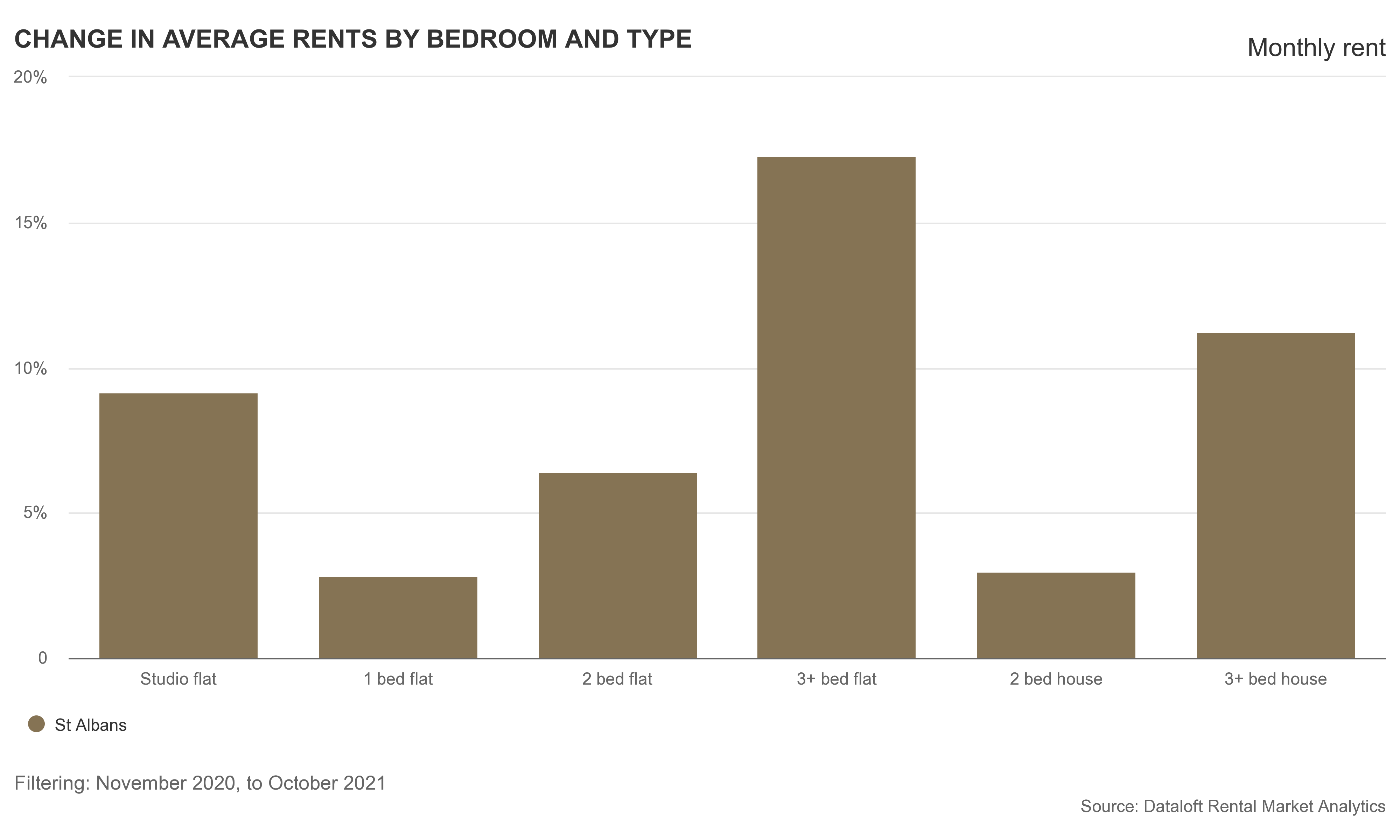 This almost certainly accounts for the leap in rental values for three bedroom houses (up 11.24%) and three bedroom flats (up 17.32%).
"Lettings in St Albans are extremely fast paced and, with a lack of property out there right now, the level of application is higher than we have seen in a long time," says Daniela.
The current shortage of rental properties means that she has an important message for investors or property owners who may be thinking of letting a house or apartment: "Calling out to new and existing landlords, we would be really happy to speak to you."
Don't miss out
During the pandemic, St Albans has provided the perfect escape for individuals and families searching for a better lifestyle. Annual sales numbers have increased by 12.9 per cent, and rental values have gone up by 9.9 per cent, and the market is still bustling.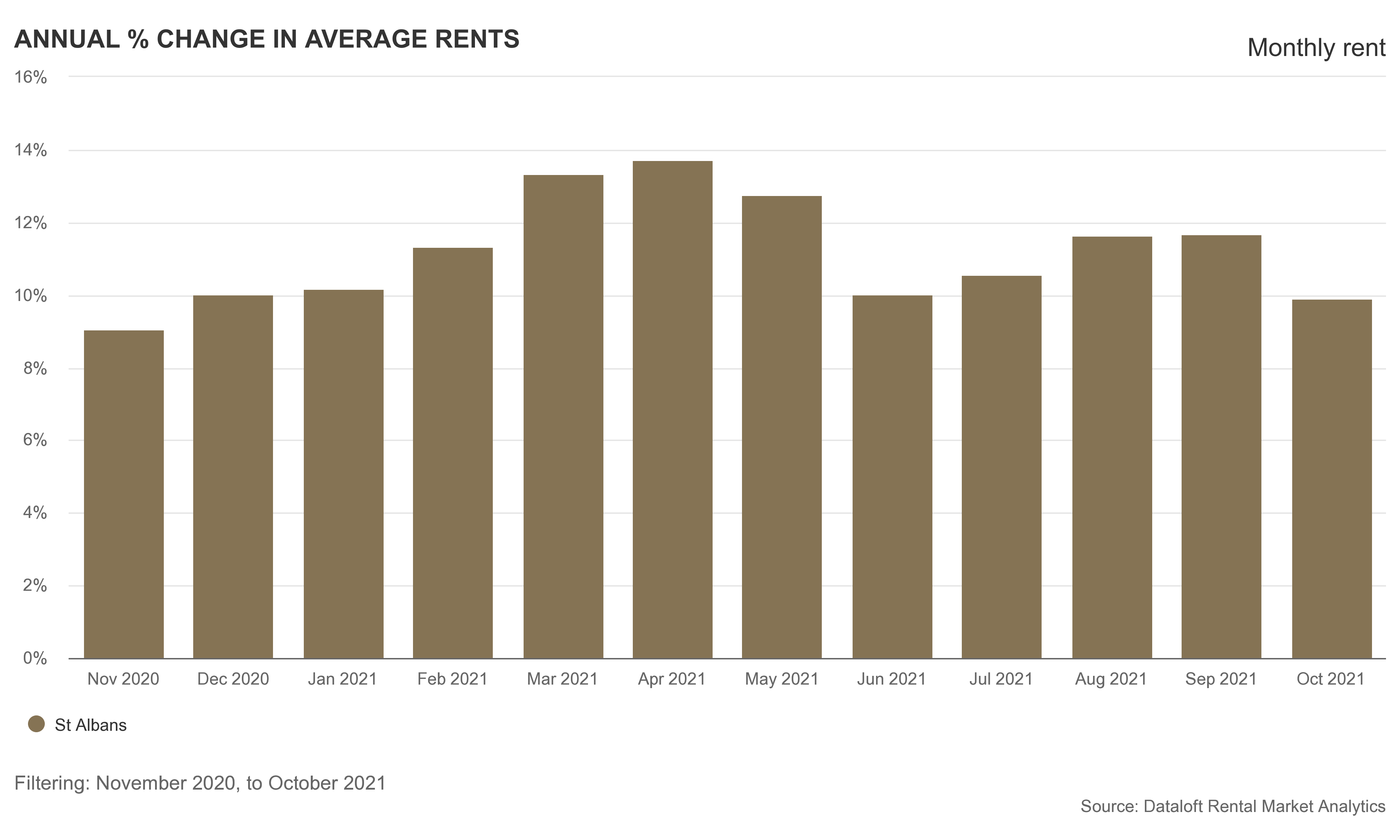 Therefore investors, landlords, buyers and sellers should act quickly to secure the best deals. Why not contact us and let us know how we can help you?