New figures have shown that Chancellor Rishi Sunak's stamp duty holiday has led to a 'mini-boom' in the property market. Particularly in desirable areas such as St Albans, which was recently voted the best place to live in south-east England by the Sunday Times.
Since the Chancellor's announcement last month, the Nationwide's House Price Index recorded a surprise 1.7 per cent rise in house prices across the UK, and estate agents have experienced a dramatic 14 per cent increase in calls and emails inquiring about available properties.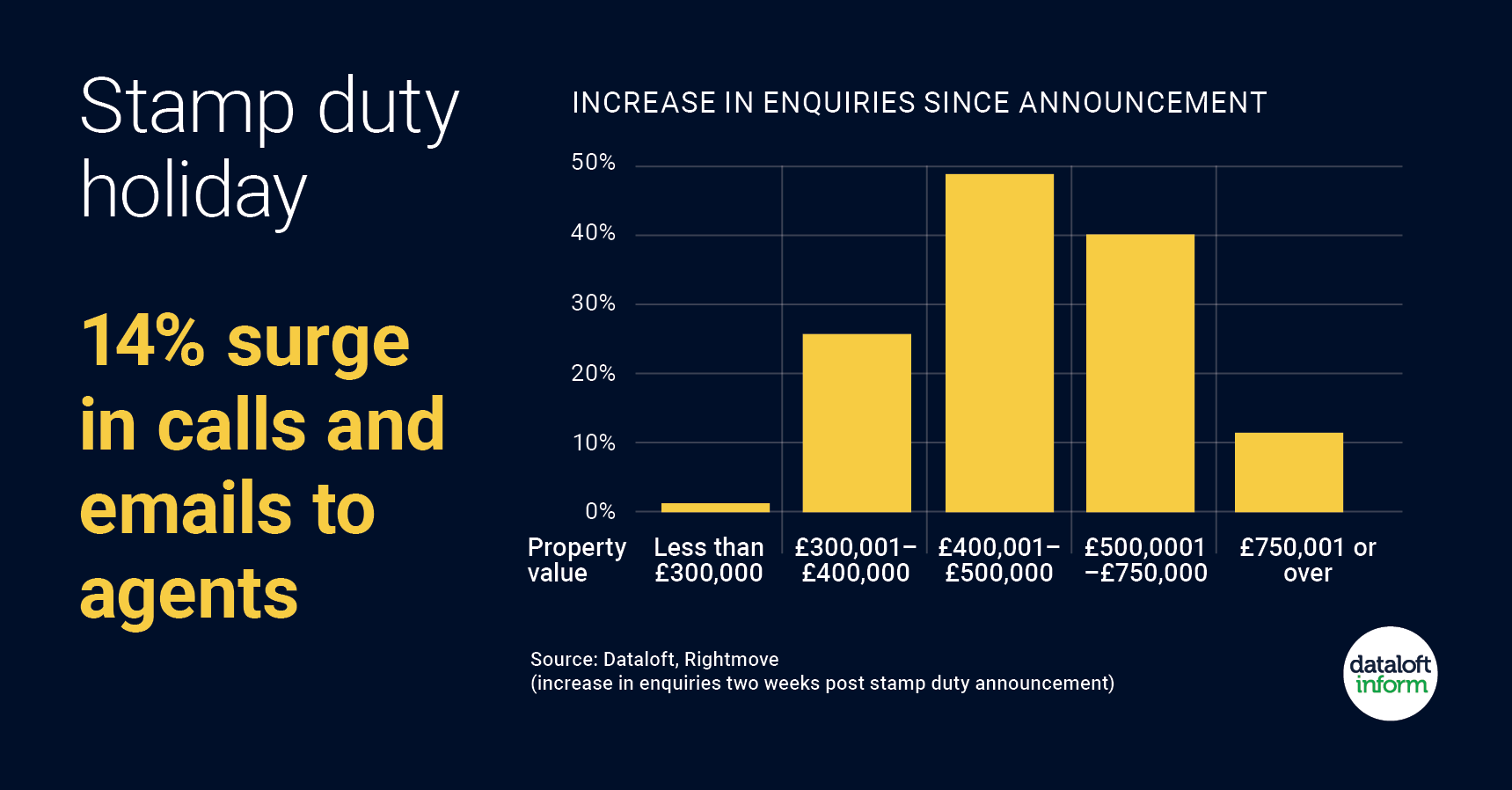 What's the most sought-after price bracket?
According to market intelligence specialists Dataloft, properties costing between £400,000 and £500,000 have attracted considerable interest since the 'mini-boom' began, with 49 per cent of enquiries relating to properties in that price bracket. By contrast, estate agents in St Albans have received just 1 percent of queries for properties priced at less than £300,000.
Reversing the trend
Last year more costly properties were proving slower to sell, but the stamp duty holiday has effectively reversed this trend. At 40 per cent, the second-highest number of enquiries recorded by Dataloft was for properties priced between £500,001 and £750,000, while 11 per cent of callers asked about properties priced at £750,001 or more.
On prices over £500k, buyers will still benefit from a £15,000 saving in Stamp Duty Land Tax (SDLT), but they will pay a percentage of SDLT on each successive price band above that price, starting with 5% at £500,001k and over.
Big budget winners
In 2019, only 8 percent of properties priced between £400k-£500k were sold, while properties between £500,001 and £750,000 notched up just 7 per cent of total sales.
However, since Chancellor Sunak announced changes in the STLD rules, higher-priced properties have become considerably more attractive to homebuyers and investors. Due to the high demand for houses, it's a great time to sell, so if you have a St Albans property to put on the market, why not ask us for a free valuation?
Our top picks for under £500,000
St Albans is a small city with a great community vibe, just a short commute from the capital. If you've been planning to buy property in London UK, why not check out our website and see how much more you can get from your money here?
Interested? Click these links below to watch our walkthrough videos:
We have some exceptional properties available – particularly in the sought-after £400k-£500k price range – so check out our great walkthrough videos and contact us if you'd like us to arrange a socially-distanced viewing in person. Either get in touch via the website or call +44(0)1727 843222 to speak to our friendly sales team.