We are familiar with the question, "What will you do to sell my house?" That's why we are continually looking for new ways to improve the quality and reach of our marketing materials. As leading St Albans estate and letting agents, we are mindful of the multiple influences that drive this dynamic property market. That's why we are proud to be the first agency in the UK to bring Google Earth technology to our listings with our fly-bys. This ground-breaking innovation promises to capture the attention of buyers or renters looking for a new home.
Fly-by shows your property from an exciting new perspective, offering a bird's eye view of its location and nearby points of interest and amenities, within a specific area of St Albans and the surrounding area.
Watch the video below to appreciate how this technique can offer a unique advantage to sellers and landlords.
The power of visual images
When the property portal MoveStreets recently undertook research into what most attracts buyers searching for a new home, the results were surprising. Their report could be good news for anyone wanting to let or sell property in St Albans with Collinson Hall.
Researchers found that the most important factor for buyers and renters viewing a property online was good property images. This ranked above the floorplan (voted second most important) and the number of bedrooms and bathrooms (voted third). Attractive images even scored higher than the property description itself, which ranked at number four.
Why video is vital
In recent years, our estate and letting agency in St Albans has seen video tours become an essential component of the property marketing toolbox. While a set of stunning photographic images is still essential to market your property, buyers and tenants have come to rely on a virtual property tour to help them decide on whether to book an in-person viewing.
A well-produced video tour not only showcases a home's best features but also provides a clear idea of the property layout as a video tour effectively brings the floorplan to life, showing the flow between interior spaces.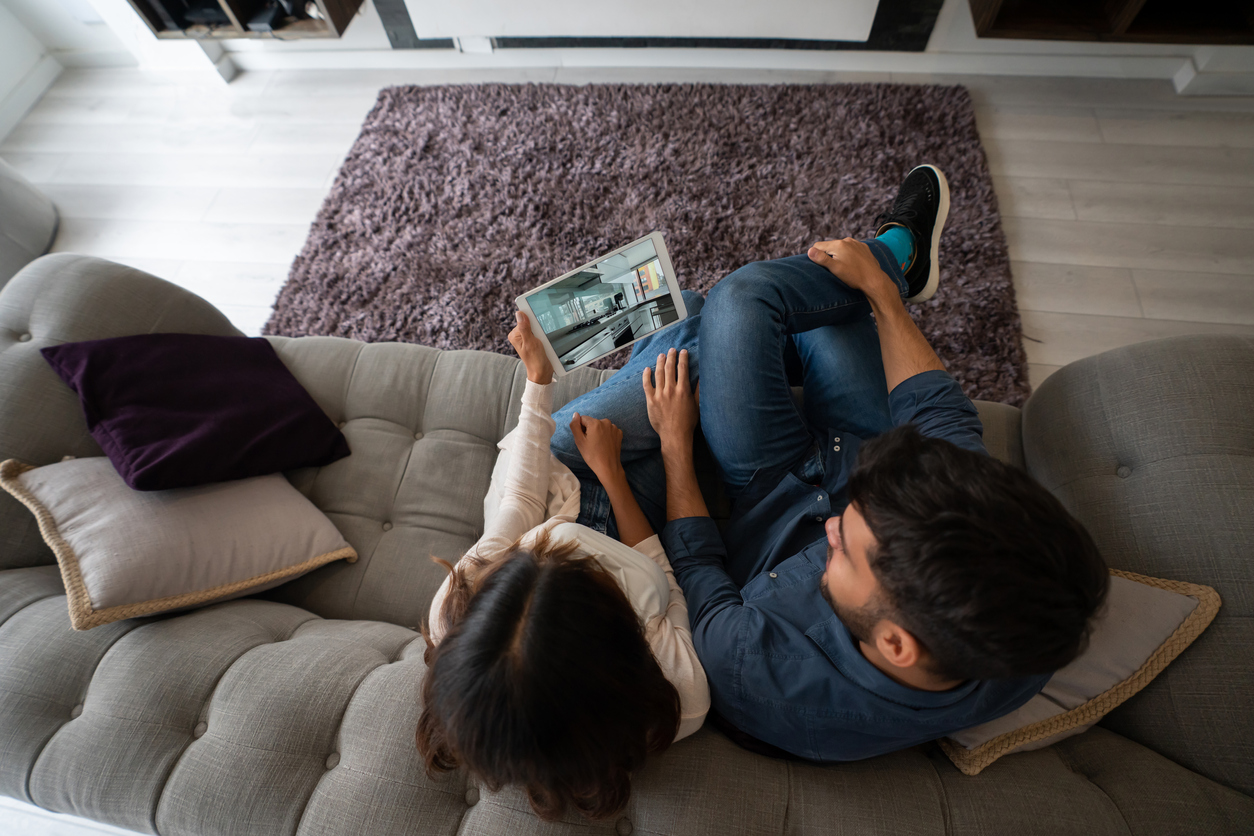 The advantages of Fly-by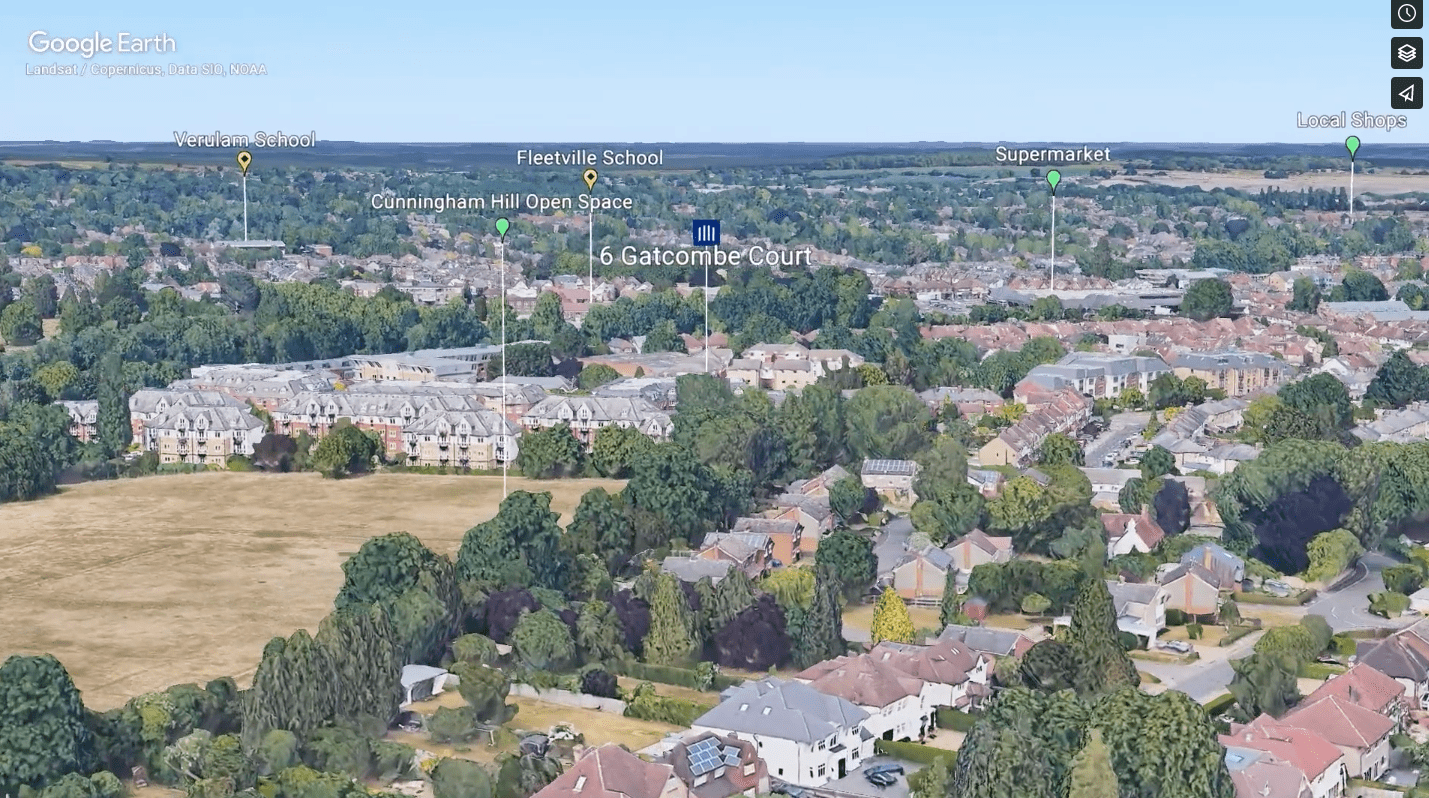 Fly-by is a natural extension of the high quality interior videos we produce to sell and let properties. The bird's eye perspective provides an important overview, showing your property's position within a specific locality and the wider area.
With your property as the central focus, a flight path is created around the immediate area. You'll see your property, clearly marked with a tag, surrounded by signposts that identify essential local amenities.
This provides viewers with a unique insight into your property's location. It instantly answers questions such as "where is the nearest station?", "Can my child walk to school?' or "Are there parks or shops nearby?"
Telling a story about your property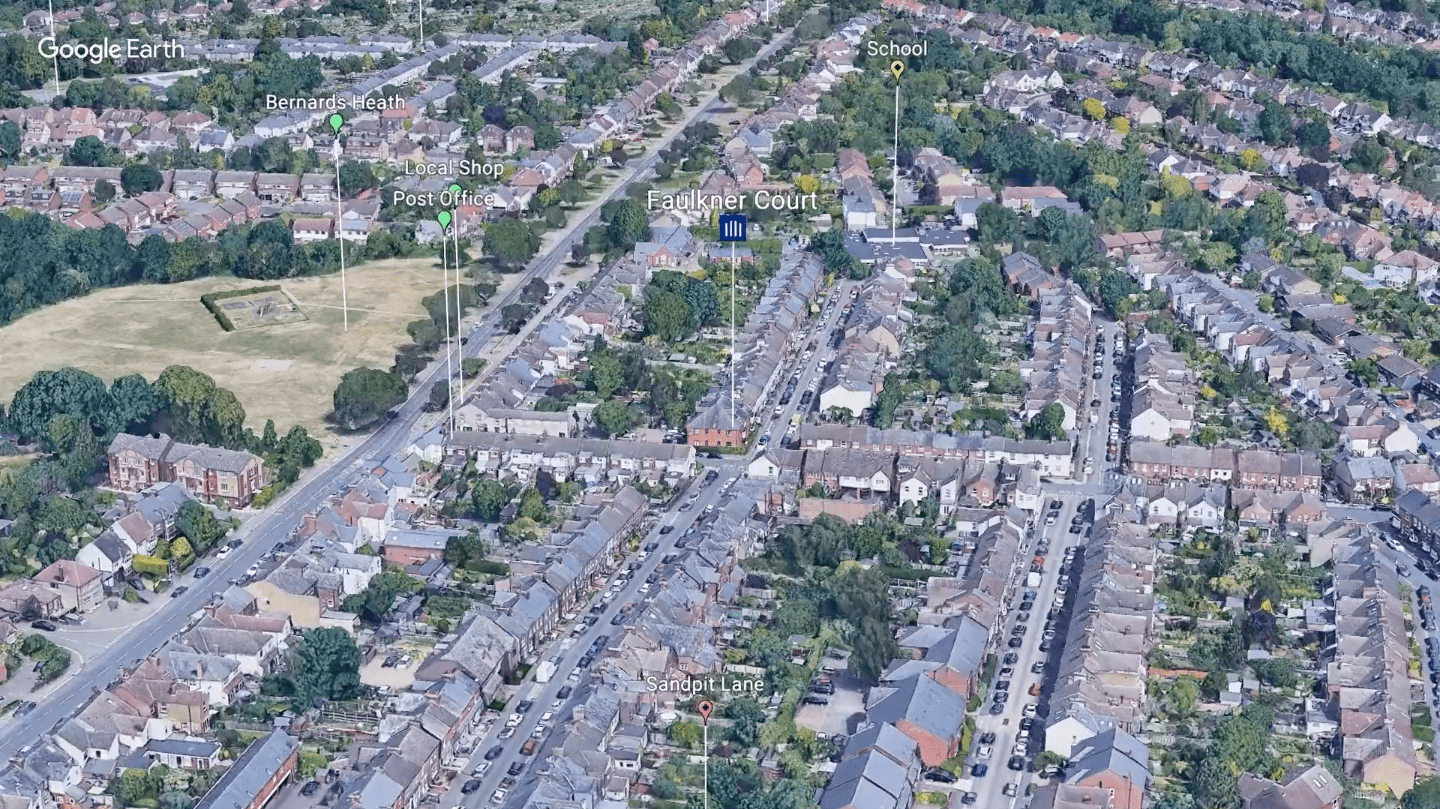 Fly by' also helps to tell a bigger story about your property. With the help of impressive drone technology, potential buyers or renters can more easily imagine what it would be like to live in the area.
As any marketing specialist will tell you, 'dwell time' is an important factor in online advertising. The expression refers to the time potential customers spend between clicking on an item of interest and leaving the page. The addition of 'Fly-by' footage creates greater engagement and, therefore, more 'dwell time': giving buyers and renters more opportunity to fall in love with your property.
Fly-by encourages potential buyers and renters to think about the lifestyle advantages on offer. As the camera sweeps around the neighbourhood, viewers can visualise meeting friends for coffee in a nearby cafe or walking their dogs to a picturesque local spot.
Selling or letting in St Albans?
Are you looking to let your property or sell property in St Albans and the wider area? If so, adding Fly-by technology could be a significant advantage, particularly if you hope for a faster result. If you would like to learn more about the benefits of selling or letting with Collinson Hall, we would love to hear from you.
Either browse properties for sale to see how we are using Fly-by to increase user engagement, or contact us and let us know how we can help.