Investors' prospects have looked increasingly gloomy over the past eighteen months, as the global economy has struggled under pandemic pressures, and low interest rates have negatively affected savings.
In this unhelpful economic climate, it's not surprising to hear that investors are looking at buy-to-let properties for sale in St. Albans.
There are many reasons why St. Albans is a great place to invest in property in the UK. It offers a blissfully short commute to the City, while the M1, A1 and M25 are just a short drive away.
The city is also well known for its excellent schools, strong community spirit and buzzing cultural scene: no wonder there is such a high demand for property to rent in St Albans.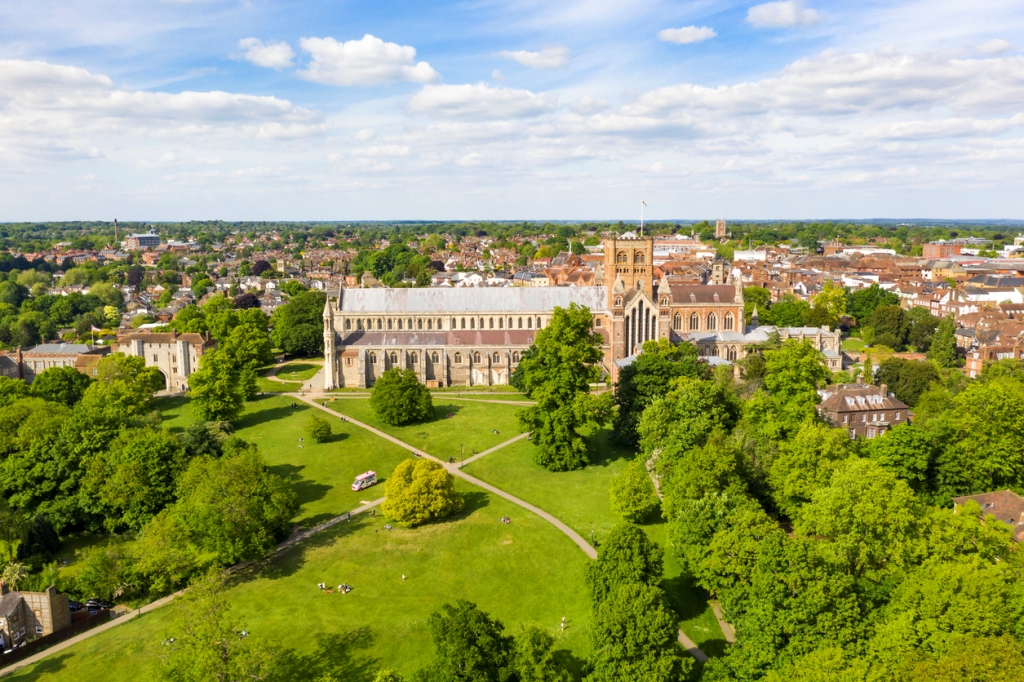 Want to know more?
Here are some essential facts about St Albans:
The city is located in the country of Hertfordshire, approximately 20 miles north of central London.
Although it is only the size of a large market town (population 148,000), St. Albans gets its city status from its ancient cathedral.
Known in Roman times as Verulamium, the city is rich in history, with over 800 listed buildings.
It has two railway stations, St. Albans City and St. Albans Abbey.
Trains take just 20 minutes to London St Pancras International and 25 minutes to Farringdon.
Last year The Times newspaper voted St. Albans one of the best places to live in the UK.
Rising property values
One of St. Albans' most notable stories has been how property values have steadily climbed over more than two decades. As the graph below shows, the average price of properties has risen from well under £100,000 in 1996 to a current peak of £644,914 (Zoopla notes this as a value change of 11.66% - or £67,342 - over the last 12 months).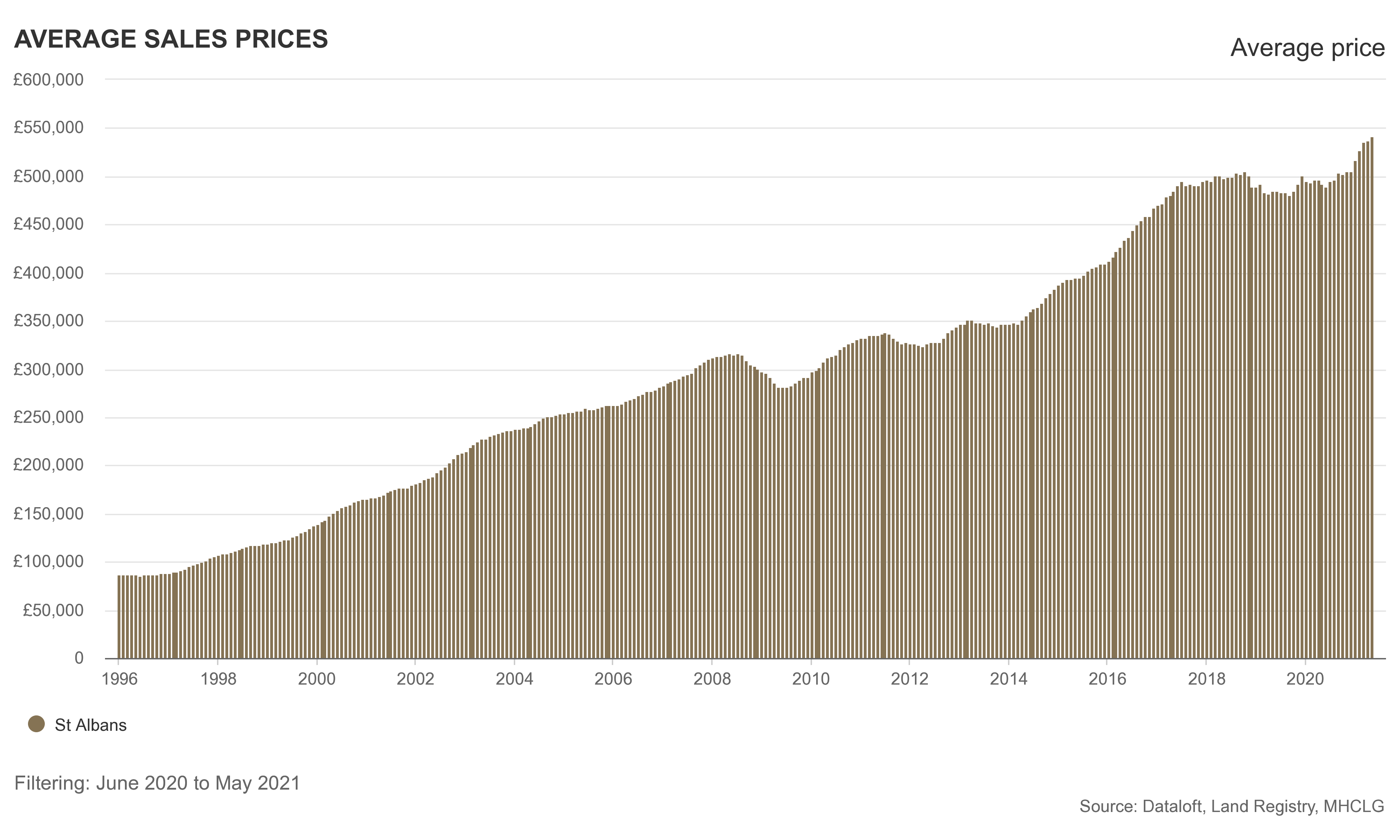 The graph shows a consistent rise in property rises from 1996 to 2020, barely broken by the global economic crash of 2008. Looking to the future, research suggests that average property prices will reach above £900,000 by 2030.
Investors who purchase buy-to-let property in St. Albans will not only enjoy steady rental returns they will also benefit from the rising value of their capital investment.
How renters' behaviour changed during lockdown
Renting habits altered during the pandemic, when lockdown restrictions triggered an exodus of city-dwellers, looking for more space and access to open green areas.
St. Albans, comfortably located within London's commuter zone, ticks every box when it comes to the features today's renters are looking for. The city not only boasts a wealth of good-sized family homes with gardens, it is surrounded by green belt and also lies close to the Chiltern Hills Area of Outstanding Natural Beauty.
As the following graph shows, rental values were rising even before the pandemic: since December 2020, rates have consistently increased.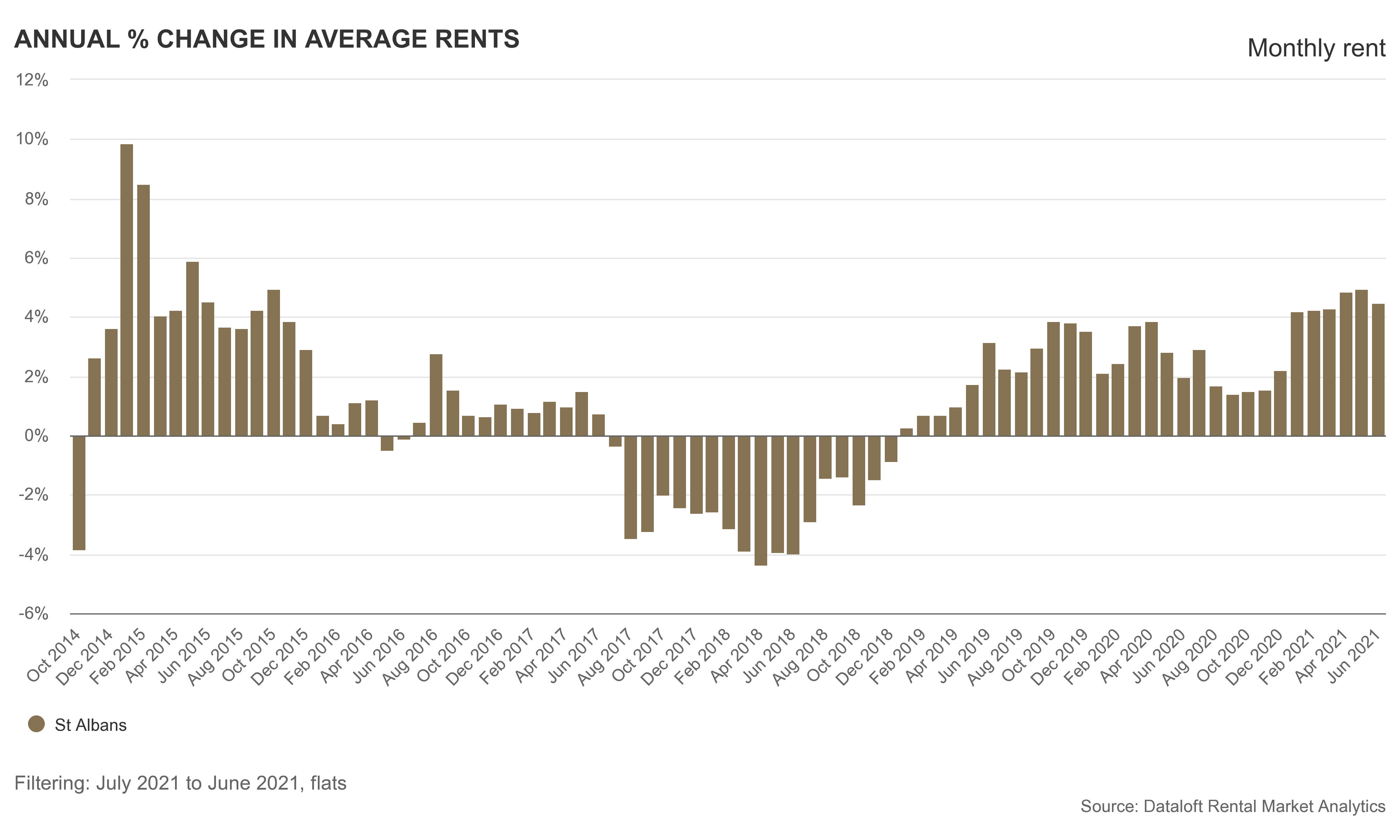 You can explore current St. Albans rental prices here.
Property hotspots in St Albans
St. Albans' main property hotspots have developed in locations with good schools and easy transport links. The area has many excellent schools, from highly-regarded independents to state schools rated 'Good' or 'Outstanding' by Ofsted.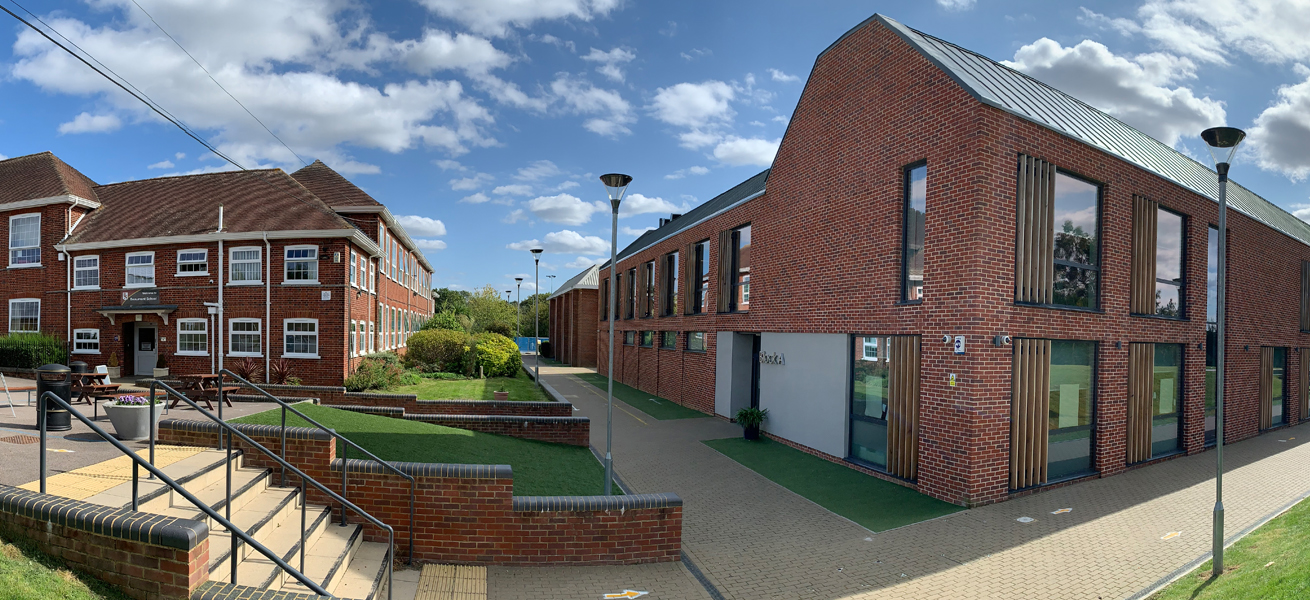 Popular independent schools are St. Albans School, St. Albans High School For Girls and St. Columba's College. Other sought-after schools include Sandringham School in Jersey Farm (rated 'Outstanding') and Beaumont School in Oaklands (also 'Outstanding').
Beaumont is particularly popular as it is located in a neighbourhood that always sees high demand with easy access to the station, shops and local parks.
St. Albans' historic centre is a draw for younger professional renters, who enjoy being close to the city's bars, restaurants and cultural venues. Fleetville, within walking distance of the centre, is a highly desirable area, and Garden Fields, Bernards Heath and Townsend are also popular.
.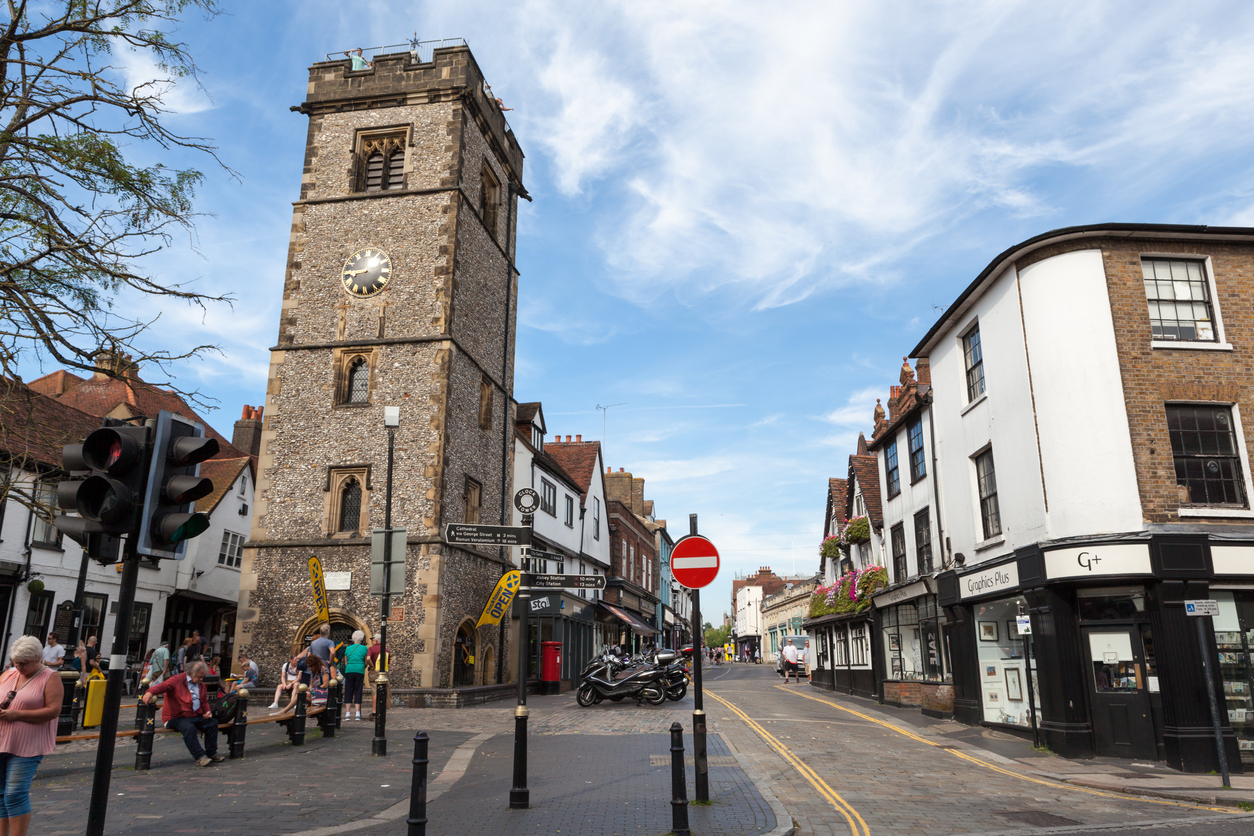 The suburbs of St. Albans are great for families, and there are plenty of larger houses on small estates to be found.
If you are considering investing in a buy-to-let property in St. Albans, we would love to hear from you. As the area's leading independent estate agent, we are always happy to share our knowledge and insights, so why not get in touch for an informal chat?